Skip to Content
Sewer & Drain Cleaning Services in Janesville, Fort Atkinson & Surrounding Areas
When you need sewer and drain cleaning services in Jefferson County, WI, or a surrounding area, you can count on the experienced team at Right Choice Rooter. We provide the quality residential and commercial sewer and drain cleaning services you need. Clogged drains and backed-up sewers are no fun, but our professional plumbers will solve the problem fast to minimize downtime and disruption. Learn more about the drain cleaning services we offer and get in touch with us to schedule service.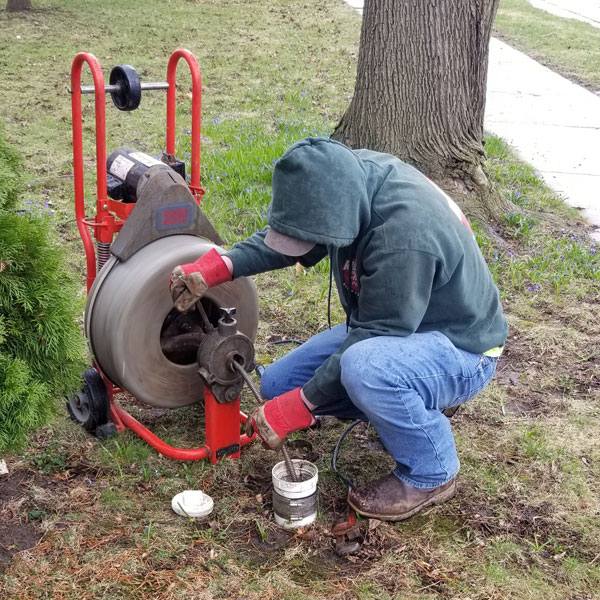 Trust Our Team to Clear Your Drains Fast
Having clogged drains or a backed-up sewer is a major inconvenience. When you call the team at Right Choice Rooter, you can be confident that we'll get the job done quickly and effectively. Our family-owned and -operated business has more than a decade of drain and sewer cleaning experience. We work on residential and commercial sewers and drains, so give us a call to get the job done right in Rock, Jefferson, Walworth, or Dane County.
Comprehensive Plumbing & Drain Cleaning Services
We're the right choice for all types of plumbing services, including cleaning out sewers and drains. Rely on our friendly team for all of the following:
Sewer Backups
We use the latest equipment and technology to get your main sewer line unclogged quickly or clear your sewer lines effectively. Our team can also get your main sewer drain snaked or hydro jet your main sewer line.
Drain Cleaning
Our team uses modern, professional drain cleaning equipment for all your residential or commercial drain cleaning needs. We can get your floor, sink, shower, or parking lot drains flowing clearly.
Frozen Pipes
We're here to help you get your supply lines or drain lines thawed carefully.
Tree Roots
Allow us to blast through tree roots in sewer lines, so your sewer gets moving again with our hydro jetting technology.
Toilets & Urinals
Our team can clean toilet or urinal drains in your home or commercial facility to ensure they function correctly.
Hydro Jetting
Our team uses high-pressure water to clear difficult blocked sewers or drains. Hydro jetting scours the walls of drains or sewer lines to blast away roots, grease, and debris and flush them out of your drain pipes or sewer lines.
Camera Diagnostics
We utilize state-of-the-art technology to see exactly what's blocking your drainpipe or sewer line. From there, we'll come up with the best game plan to clear your drains or sewers.
Unplugging Sinks, Showers, & Tubs
We use the best equipment to get any sink unplugged. Our team can unclog garbage disposals, shower drains, and bathtub drains as well.
Unplugging Laundry Tubs
Avoid serious problems in your laundry room by calling in our professionals.
Kitchen Sink Unclogging
We fix sink drains fast so you can get back to using your kitchen again.
Contact Us for Professional And Reliable Sewer & Drain Services