Skip to Content
Plumbing Preventative Maintenance Services in Janesville, WI and Surrounding Areas
Many home and business owners don't think about their plumbing until something goes wrong. Taking care of your plumbing is essential if you want to save money and headaches in the future. The experienced plumbing team at Right Choice Rooter offers preventative maintenance services for residential and commercial properties in Rock, Jefferson, Walworth, and Dane county. Ignoring your plumbing and hoping for the best isn't usually the ideal strategy. Find out more about what preventative maintenance can do for you and get in touch with us today to schedule service.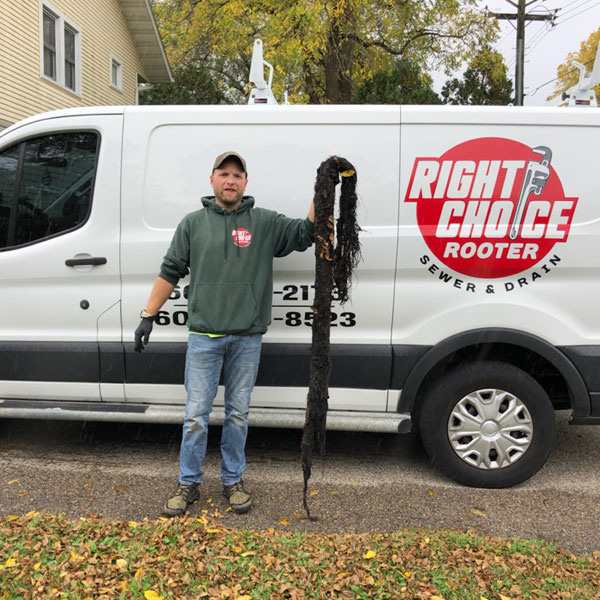 Avoid Costly Repairs With Preventative Maintenance
Over the years, we've found that many of our customers have ongoing issues with tree roots in their sewer lines. Having our team perform periodic maintenance is usually a better option than the immediate cost of replacement. Our preventative maintenance program utilizes camera inspections to see what's going on inside your sewers and drains. We then remove tree roots before they cause backups. Our professional plumbers examine your history of chronic blockages as well as the condition of your pipes. Hydro jetting of sewer lines is an essential plumbing maintenance tool. We have the equipment and expertise to flush lines from two to 16 inches in diameter. Our expert technicians will get your pipes flowing at peak volume, whether you're dealing with root infiltration, grease buildup, loss of pitch, or bellies in the line. Get in touch with us so we can design a custom preventative maintenance plan to best suit your needs.
Save Time & Money With Our Preventative Maintenance Package
Right Choice Rooter is committed to excellence and putting our customers' needs first. Whether you own a home or business, you need to take care of your sewers and drains to avoid costly repairs. Our courteous team members would be happy to visit your home or business in Rock, Jefferson, Walworth, or Dane County and develop a customized preventative maintenance plan for you. We specialize in plumbing services, including drain cleaning, jetting, video inspections, and more.
Contact Us for Professional And Reliable Sewer & Drain Services